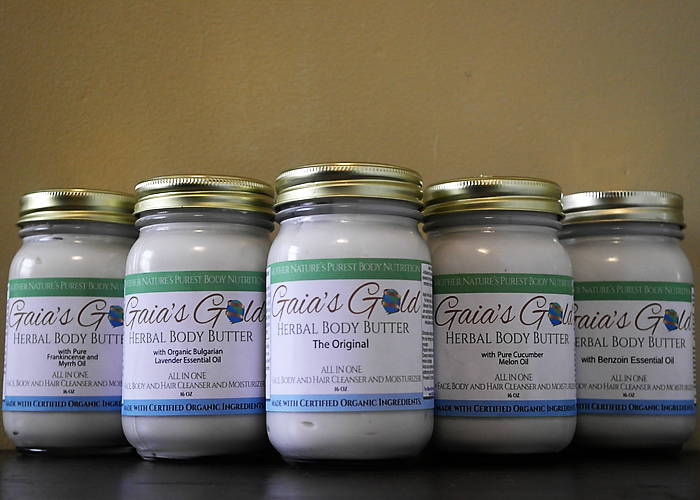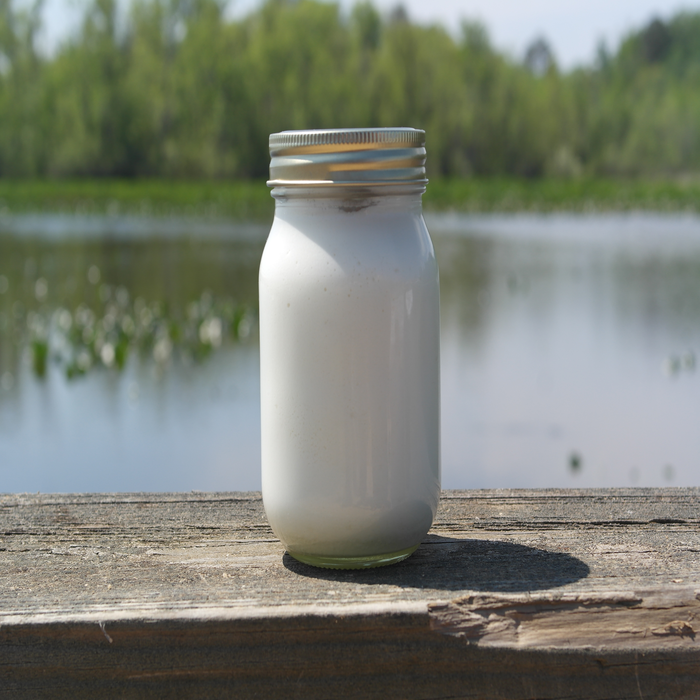 BODY BUTTER PRODUCT DETAILS
Gaia's Gold Whipped Herbal Body Butter is a 100% Pure plant derived face, body and hair all in one cleanser and moisturizer. This product is especially adapted for the delicate and sensitive skin.

| | |
| --- | --- |
| Recommended Usage | Apply twice daily to face, body and hair |
| Container | Sealed glass jar with gold top |
| Volume | 16 oz |
| 100% Pure Ingredients From Mother Nature | Does Not contain alcohol, manufactured waxes, petrochemicals, artificial skin softeners, artificial colors and flavors, silicon dioxide, and other manufactured chemicals. |
Organic Coconut Oil- contains mostly fats, so it acts as an emollient providing a softening and soothing effect. Small wounds (caused by acne or pimples) also soften and heal quickly. Soothes itchiness and dryness (effective for dermatitis and psoriasis) Coconut oil contains medium chain fatty acids which are absorbed into the body through the skin, where they can be directly utilized for nutrition and energy. This provides all the energy your skin needs to heal and maintain itself. Possess proven antibacterial and antifungal properties. Not a single FDA approved drug can claim both! Also limits the amounts of microbes on the skin, cleaning up various conditions like psoriasis, dermatitis, eczema and many other skin infections.
Organic Unrefined Shea Butter- contains unsaturated fats with essential fatty acids, phytosterols, vitamin E and D, pro-vitamin A and allantoin. Shea Butter is an antioxidant and anti-inflammatory. Repairs wrinkles, fine lines and scars. Deeply moisturizing and stimulating for micro-circulation. Provides UV protection. Stimulates collagen production making the skin stronger, more supple and younger.
Organic Castor Oil- contains high concentration of unsaturated fatty acids, Vitamin E, proteins and minerals. Used in treating skin conditions such as abrasions, acne, age spots, athlete's foot, boils, chronic itching, dermatitis, dry skin, inflamed skin, keratosis, liver spots, ringworm and other fungal infections, sebaceous cysts, skin rashes, stretch marks, sunburn and warts. It is generally used to promote improved healing of flesh wounds. Castor oil helps fight wrinkles by stimulating collagen production.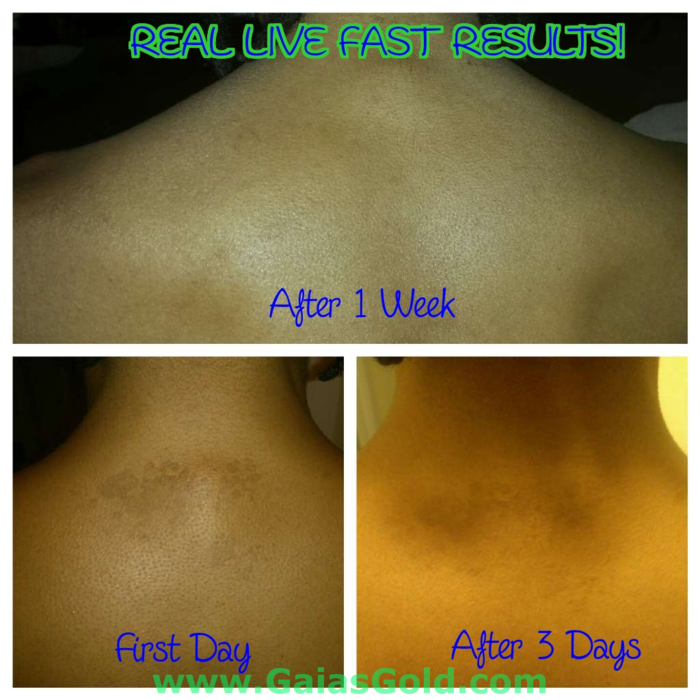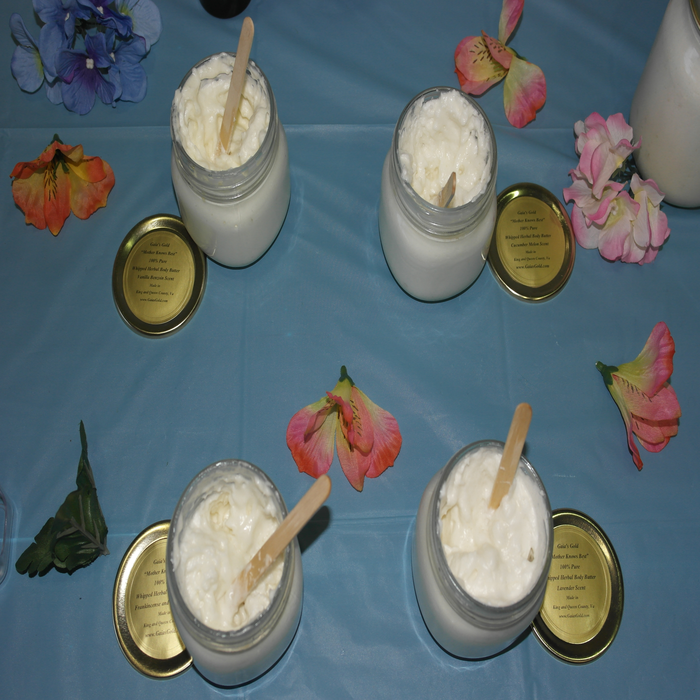 This product comes non-scented original or with four fragrance options which are cucumber melon, frankincense and myrrh, lavender and vanilla. Product package deals will allow you to mix and match product essences.
Cucumber Melon: A captivating sweet aroma of cucumbers and honeydew melons.
Frankincense and Myrrh: Organic frankincense essential oil perfectly mixed with organic Egyptian myrrh essential oil. Frankincense and myrrh provides anti-septic, disinfectant, astringent, anti-microbial, astringent, expectorant, anti-fungal, and stimulant properties.
Lavender: This organic Bulgarian lavender essential oil has a floral fruity aroma. Lavender is a known antiseptic, anti-fungal, anti-inflammatory and circulatory stimulant.
Vanilla: Pure benzoin essential oil provides a soft fragrance with therapeutic properties such as antiseptic, anti-depressant, astringent and anti-inflammatory
Select Your Product Essence and Package Deal Below
Purchase Gaia's Gold Whipped Herbal Body Butter
Cucumber Melon
$20
FREE SHIPPING
A captivating sweet aroma of cucumbers and honeydew melons.
Frankincense & Myrrh
$20
FREE SHIPPING
Frankincense essential oil perfectly mixed with Egyptian myrrh essential oil.
Lavender
$20
This Bulgarian lavender essential oil has a floral fruity aroma.
Vanilla
$20
FREE SHIPPING
Pure benzoin essential oil provides a soft cake like fragrance.
Orginial Non-Scented
$20
FREE SHIPPING
GRAB 2 BUTTERS!
$35
FREE SHIPPING
Grab Any Two Body Butters! No Code Necessary. Specify Scents In Box During Checkout.
Fast Order Processing!
All in stock orders will be processed and shipped within 48 hours. Shipping days are Monday – Thursday (Shipping On Fridays Only During Colder Seasons excluding federal holidays within the United States).
Faster, Cheaper Shipping!
We chose to implement a flat rate 2-3 Day shipping price for all orders (based on size and location) to make shipping times faster, cheaper and more effective for all of our customers. All packages are also safely insured for our customers for peace of mind in any emergency.
Customer Rewards
Earn numerous discount award codes and even free products when you post a review of your Gaia's Gold Products, or when you have a made a referral!
Not done looking? There are more products to explore!