For centuries, the Lavender Plant has been used for its wonderful scent and health benefits perfect for aromatherapy, and in many aromatic combinations like Potpourri.
The essential Lavender Oil, extracted naturally from the lavender flower, contains numerous health benefits for the body and skins.
Healing Properties Of Lavender For The Skin
Unlike many toxic skin care products, Lavender provides the skin with a natural antiseptic and anti-fungal that inhibits the amount of bacteria that is on the skin. This is what makes lavender an excellent acne treatment. Acne is the result of an excess of toxins being released through the skin, creating a perfect environment for bacteria to live. This can be caused from allergies, hormonal imbalance, stress, medicines or even an excess intake of junk food creating an imbalanced body chemistry. The skin is the body's largest organ and when the kidney and liver are over worked and backed up, any excess toxin is sent to the skin to be eliminated. Any bacteria that is present on the skin feeds off of the toxins, causing an irritating bacterial infection that presents itself as sores or pimples. Lavender helps to regulate the amount of toxins present on the skin reducing acne breakouts and infections, as well as healing any scarring left from previous acne sores.
Lavender improves the formation of scar tissues ultimately speeding up the healing process of all scrapes, wounds, cuts, burns, sunburn and even insect bites.
Lavender is a natural anti-inflammatory, reducing any redness and irritation on the skin. Lavender evens out the skin causing a clear and vibrant complexion.
As a circulatory stimulant, lavender works to improve the blood flow in the body. With more blood flowing through the body, your body's organs receives an increase level of nutrition and oxygen that benefits every part of your body. The skin glows when remaining flushed with blood,  muscle strength and health is gained, an increase in brain activity takes place, the body is protected from the risks of heart attack, artherosclerosis, and diabetic patients are giving a sense of comfort knowing lavender prevents low circulation. Lavender oil also lowers blood pressure making it a successful treatment for hypertension.

.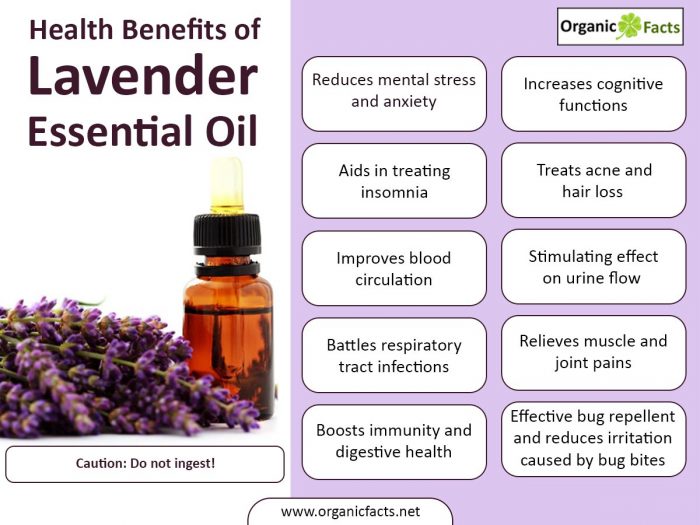 Protect Yourself and Family
by using products from 100% Natural Skin Care Companies like
Gaia's Gold
Our products are handmade and only contain the rich nutrients from naturally derived herbs and oils from Mother Nature.

100% Lavender Oil is an essential ingredient in some of our skin care products. We take pride in using all natural ingredients from Gaia that are guaranteed to provide your skin with all it needs to become more supple, alive, nourished and radiant than ever before.